Virtual has become the new reality and BKLYN Commons, Brooklyn's #1 Small Business Hub, is fully embracing the change.
On November 18, 2021, BKLYN Commons hosted its 5th Annual Open Desk: Hybrid Small Business Pop Up. In parallel with Small Business Saturday, this milestone event celebrated the products and services within BKLYN Commons' entrepreneurial community and extended educational opportunities and valued resources to small business owners throughout the nation.
Aligning with BKLYN Commons' mission to provide an endless stream of small business resources and support, this engaging event brought over 300 entrepreneurs together to learn, connect, and shop just as they would in person.
BKLYN Commons members, community partners, and sponsors showcased their unique businesses and resources through livestreamed interviews from the hub's state-of-the-art content studio. 
Community panelists included: Androniki Lagos (Senior Consultant at Flatbush Caton Market), Jermain Grandison (Account Manager at FreeUp), Peggy Pierre (CEO of PMD Advanced Consulting), Roy Allen (Affairs Associate at NYC Small Business Services), BJ Handal (Director of Brooklyn Business Center), as well as the final round of CAMBA's Virtual Pitch Competition.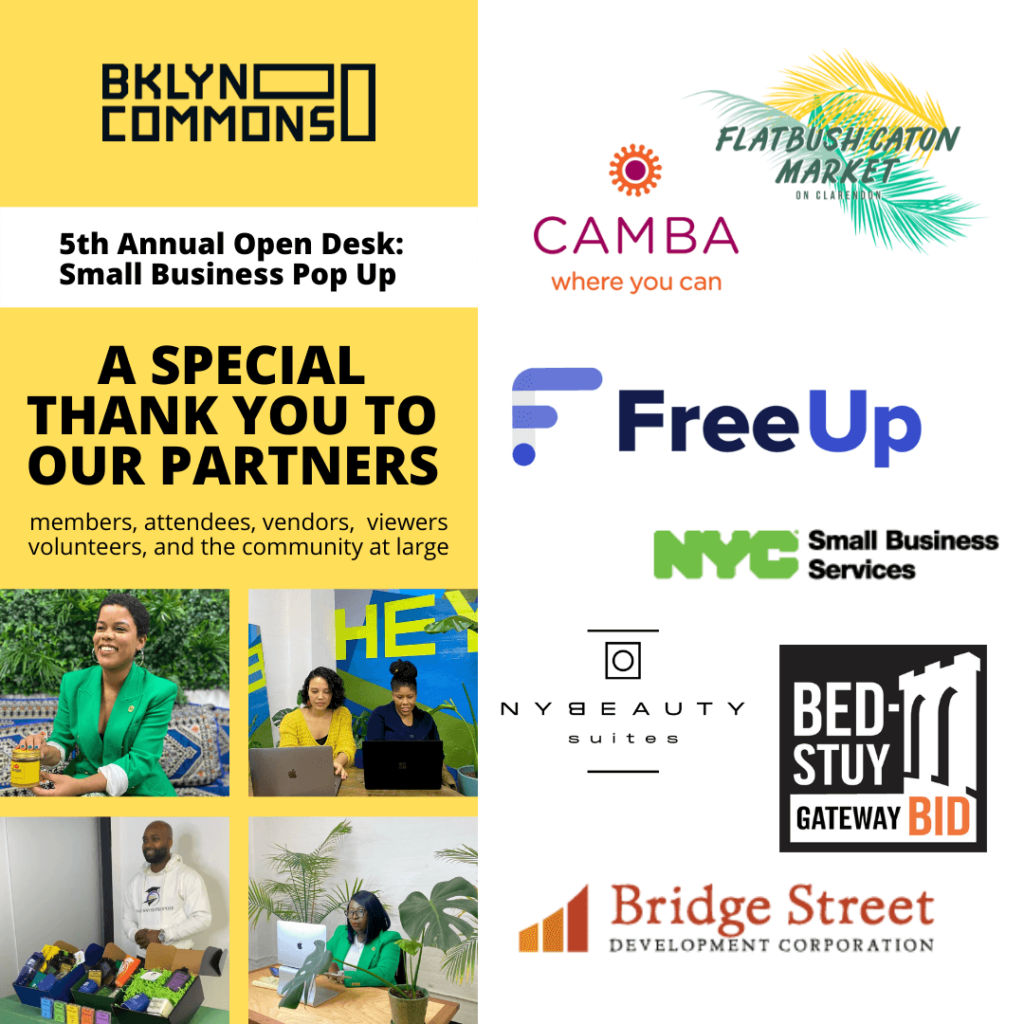 "Virtual events are a wonderful way to extend BKLYN Commons' reach outside of our physical walls," said Johanne Brierre, Head of Growth at BKLYN Commons. "BKLYN Commons remains dedicated to providing a safe space where entrepreneurs can innovate and scale their businesses. This event is all about celebrating the hard work and dedication that our members apply to their businesses year round, as well as providing the necessary resources to ensure that they remain successful in the future."
Success is right around the corner for BKLYN Commons member, Darceline Azor, who used the 5th Annual Open Desk: Small Business Pop Up as a catalyst for the official launch of her business, Vivis Cosmetics. Specializing in lip care products, Azor makes each product and shade in her collection by hand. She sold out of her newest lip gloss shade during the event.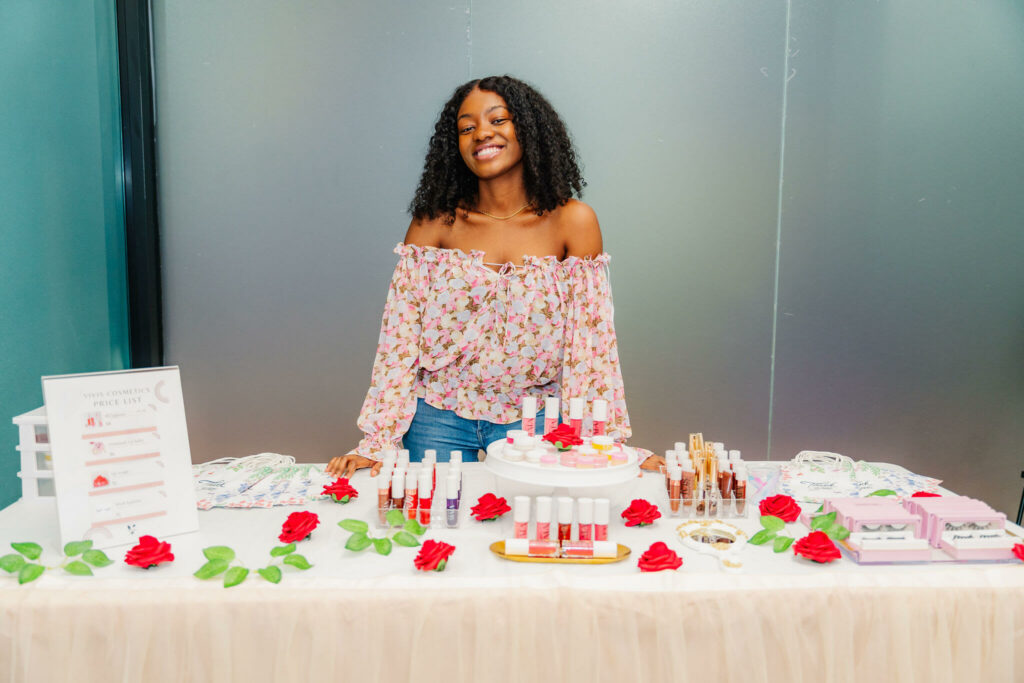 "BKLYN Commons provided unparalleled support while I began growing my small business," said Azor. "It was exciting to be able to set up my products in a retail setting and to celebrate my hard work surrounded by a community of entrepreneurs who have done nothing but lift me up and encourage me to continue after my dreams."
Vivis Cosmetics is currently offering free shipping through December 31, 2021.
However, Vivis isn't the only small business offering discounts in wake of the Pop Up. New to the event this year was the launch of BKLYN Commons Gifts and Perks guide, featuring exclusive offers from a variety of member-run small businesses and community partners. This guide was distributed across both BKLYN Commons locations and in storefronts throughout the community.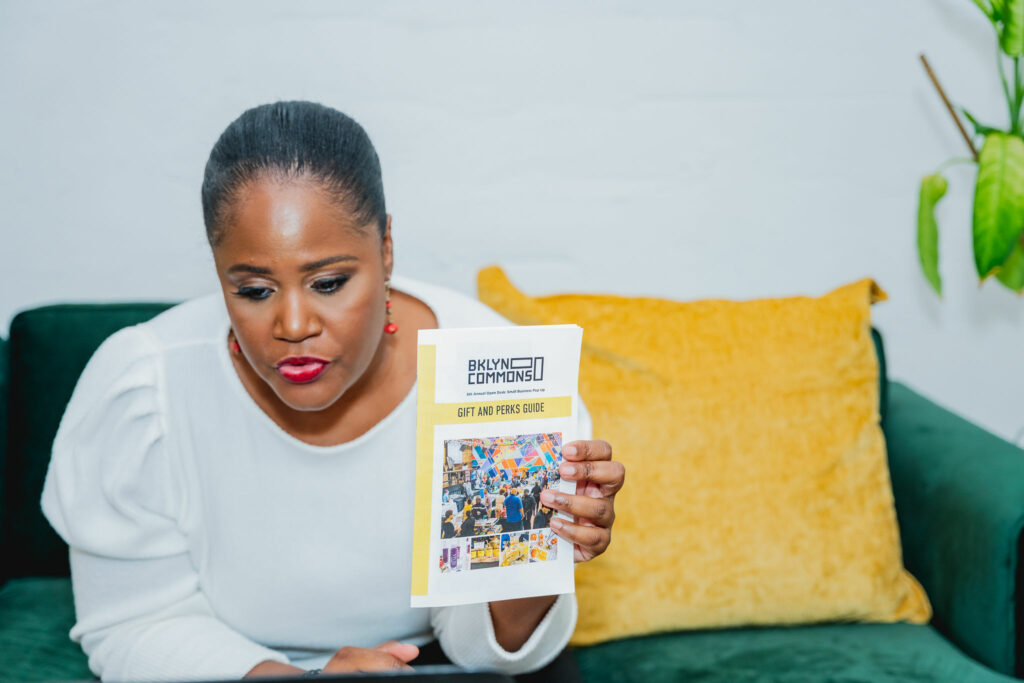 Though the pandemic has changed the way we connect as a collective community, BKLYN Commons remains committed to shining the spotlight on its members and providing opportunities for its small business community to grow and thrive. 
Check out the perks below to support local businesses and shop small this holiday season!