BKLYN Commons 2021
Year in Review
It's hard to believe that 2021 is already behind us. This past year was not without challenges brought on by the pandemic, yet BKLYN Commons' family of small businesses remained resilient and committed to reimagining the entrepreneurial path to success.
Thanks to the hardwork and dedication of our members, team, and the community at-large, BKLYN Commons' became Brooklyn's #1 innovation hub and was named one of the top 5 coworking spaces in Brooklyn by two premiere publications.
With the reopening of our indoor event space, as well as our heated outdoor rooftop patio, BKLYN Commons is thrilled to provide safe spaces for small businesses within our community to expand, grow, and thrive. We are moved by and grateful for your continued support, energy, shared resources, and collaboration throughout the year and look forward to working hand in hand with you in 2022!
A LOOK BACK AT 2021
BKLYN Commons safely hosted
over 50 in-person and virtual events hosted in 2021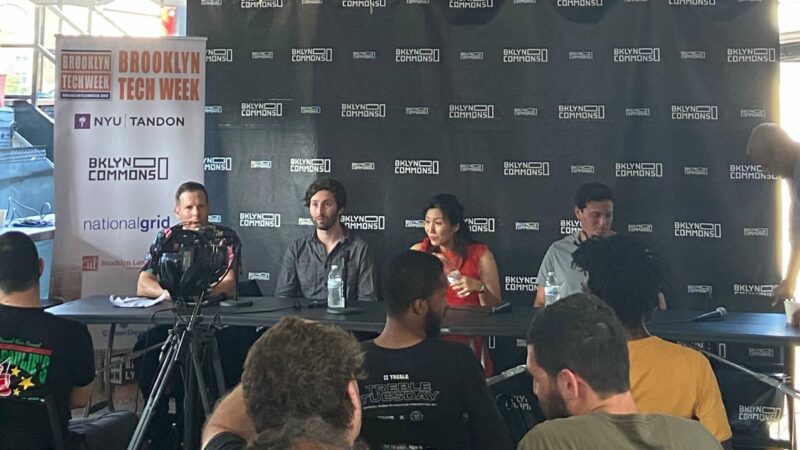 The Future of Music and NFTs
This in-person event brought over 50 music lovers to BKLYN Commons PLG/Flatbush rooftop as part of Brooklyn Tech Week's Summer Event Series, a lineup of engaging events leading up to Brooklyn Tech Week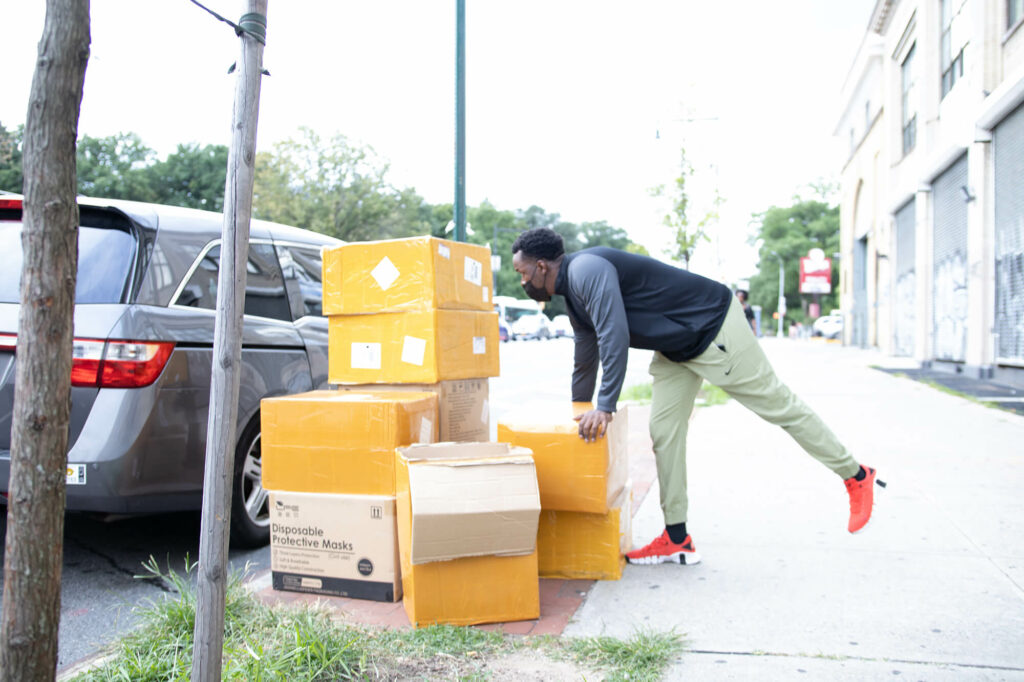 Haiti Earthquake Relief
BKLYN Commons' Haiti Relief Supply Drive was a huge success! With the help of our members, partners, and local communities, BKLYN Commons, and Well Cloth'd Inc. were able to collect 3,000+ medical and feminine hygiene supplies for those affected by the 7.2 magnitude earthquake in Haiti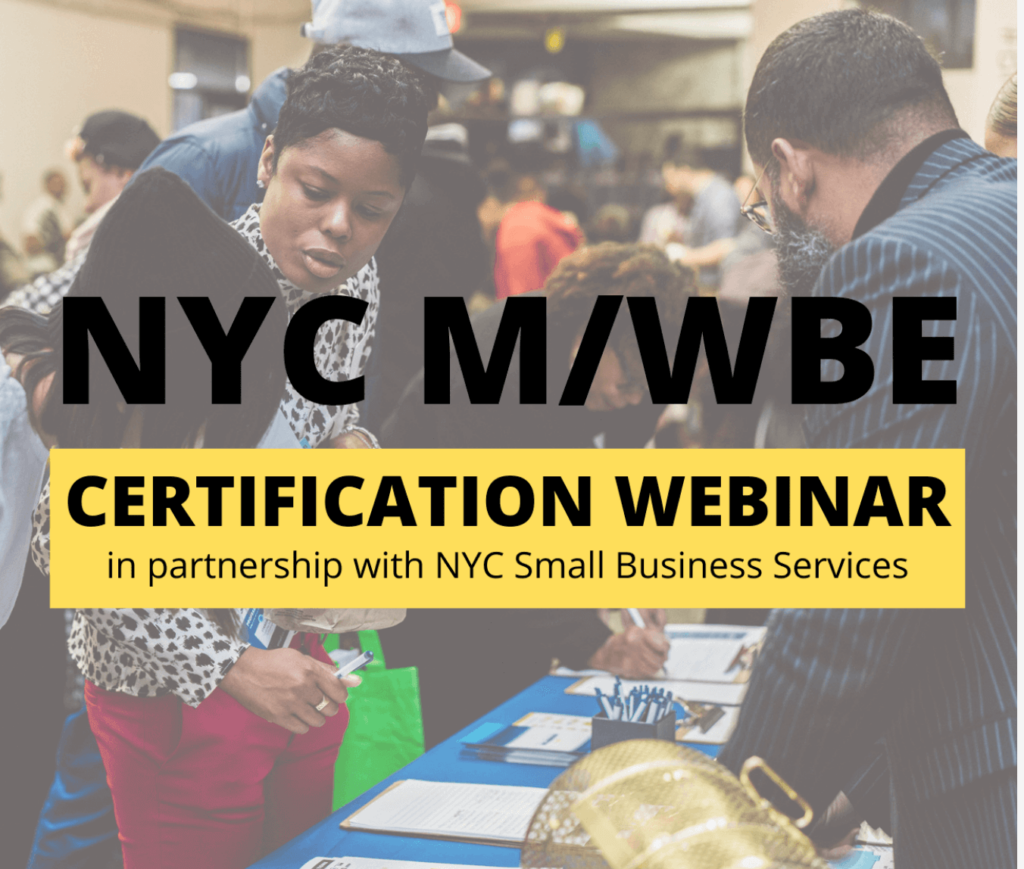 NYC M/WBE Webinar
In partnership with The NYC Department of Small Business Services, BKLYN Commons hosted a virtual M/WBE webinar to help small business owners gain a competitive advantage when it comes to expanding their growing brand.
REGISTER FOR UPCOMING WEBINARS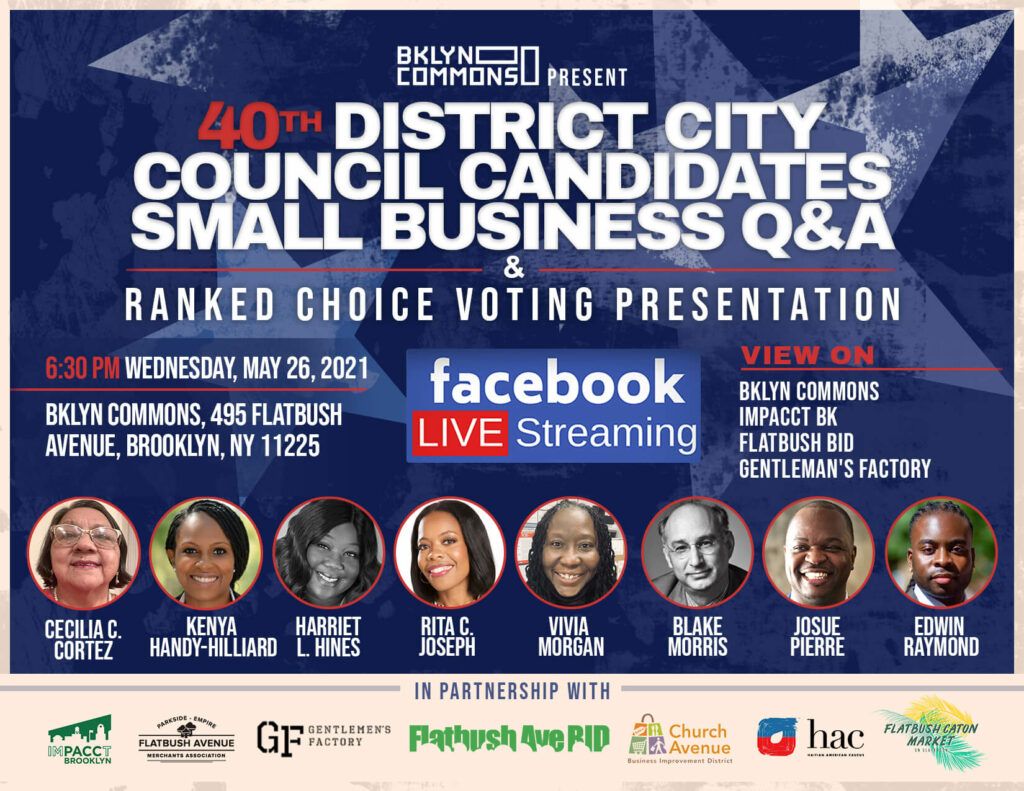 40th District City Council Candidates Small Business Q&A
BKLYN Commons members Marien Richardson (Co-Founder of Well Cloth'd Inc.) and Obocho Peters (12 year-old CEO of Obocho's Closet) moderated this engaging political event, asking candidates questions regarding their plans for small businesses, freelancers, and gig-workers post-pandemic and beyond.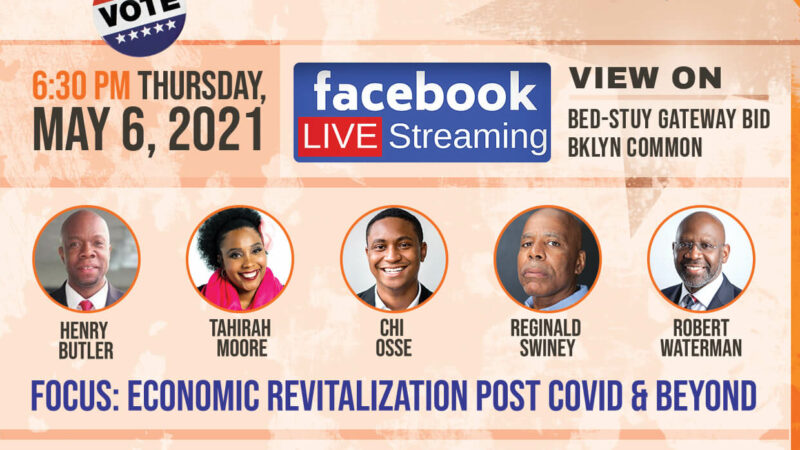 CB3 Economic Development Committee Meet the Candidates Forum
BKLYN Commons joined forces with CB3 Brooklyn Bedford-Stuyvesant, Bed-Stuy Gateway BID, and Bridge Street Development Corporation to host a virtual forum for the local business community. With a focus on economic revitalization, this forum allowed 36th City Council District seat candidates to speak directly to the public about their stimulation plans during and after the COVID-19 pandemic.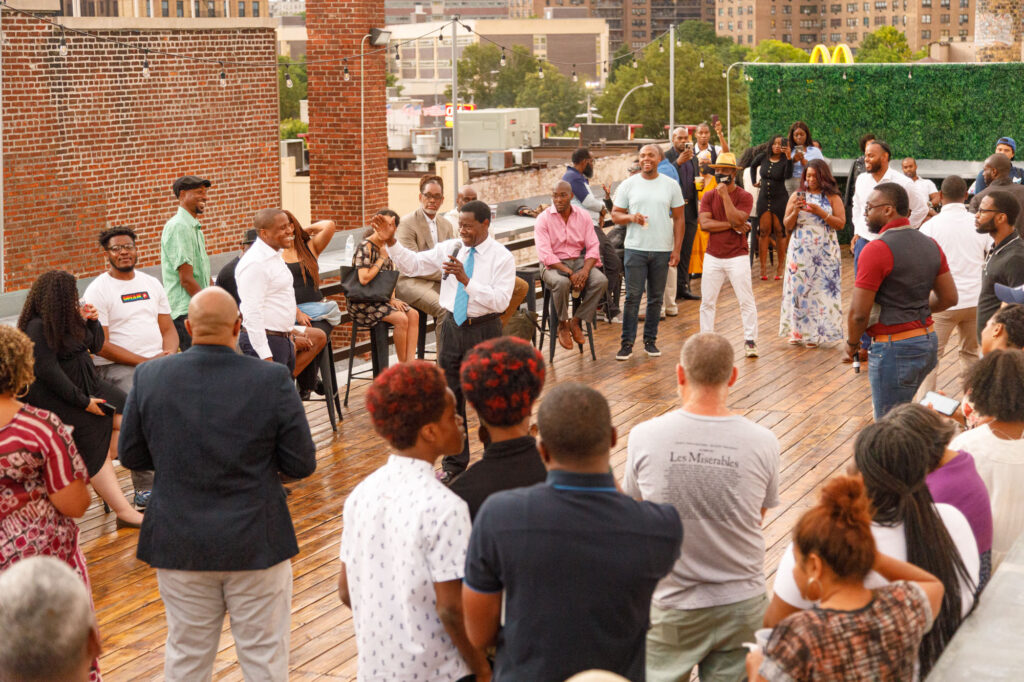 Candidates Rooftop Mixer
BKLYN Commons and The Gentlemen's Factory provided an outdoor, socially-distanced opportunity for those running for NYC Mayor, Comptroller, Brooklyn Borough President, and City Council offices to meet and greet with BKLYN Commons members and the extended community.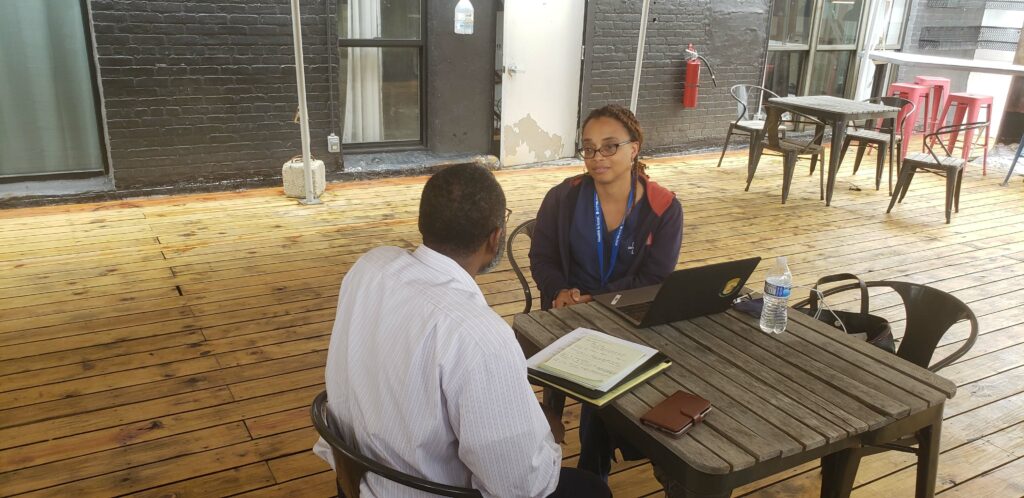 Wellness Wednesdays in Partnership with CityBlock
Managing your own business, of any size, can be stressful. To help members maintain their physical and mental well-being, BKLYN Commons launched Wellness Wednesdays with Dr. Toni, in partnership with CityBlock. No appointments are necessary. Members were encouraged to stop by for a one-on-one chat with the doctor.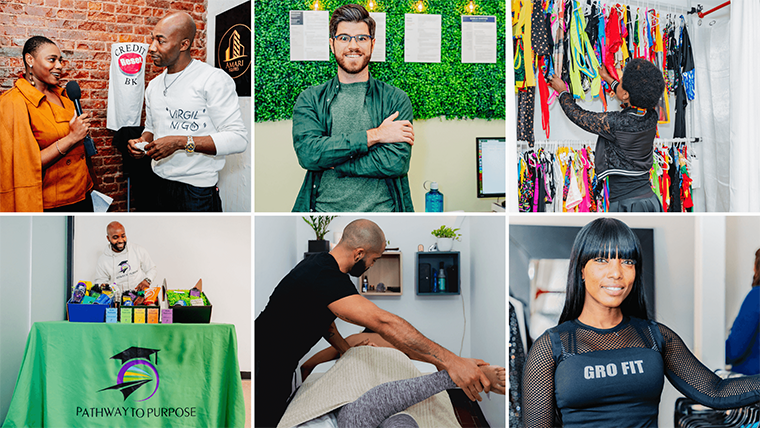 5th Annual Open Desk: Hybrid Small Business Pop Up
On November 18, 2021, BKLYN Commons hosted its 5th Annual Open Desk: Hybrid Small Business Pop Up. In parallel with Small Business Saturday, this milestone event celebrated the products and services within BKLYN Commons' entrepreneurial community and extended educational opportunities and valued resources to small business owners throughout the nation.
TOGETHER, WE'VE ACCOMPLISHED SO MUCH!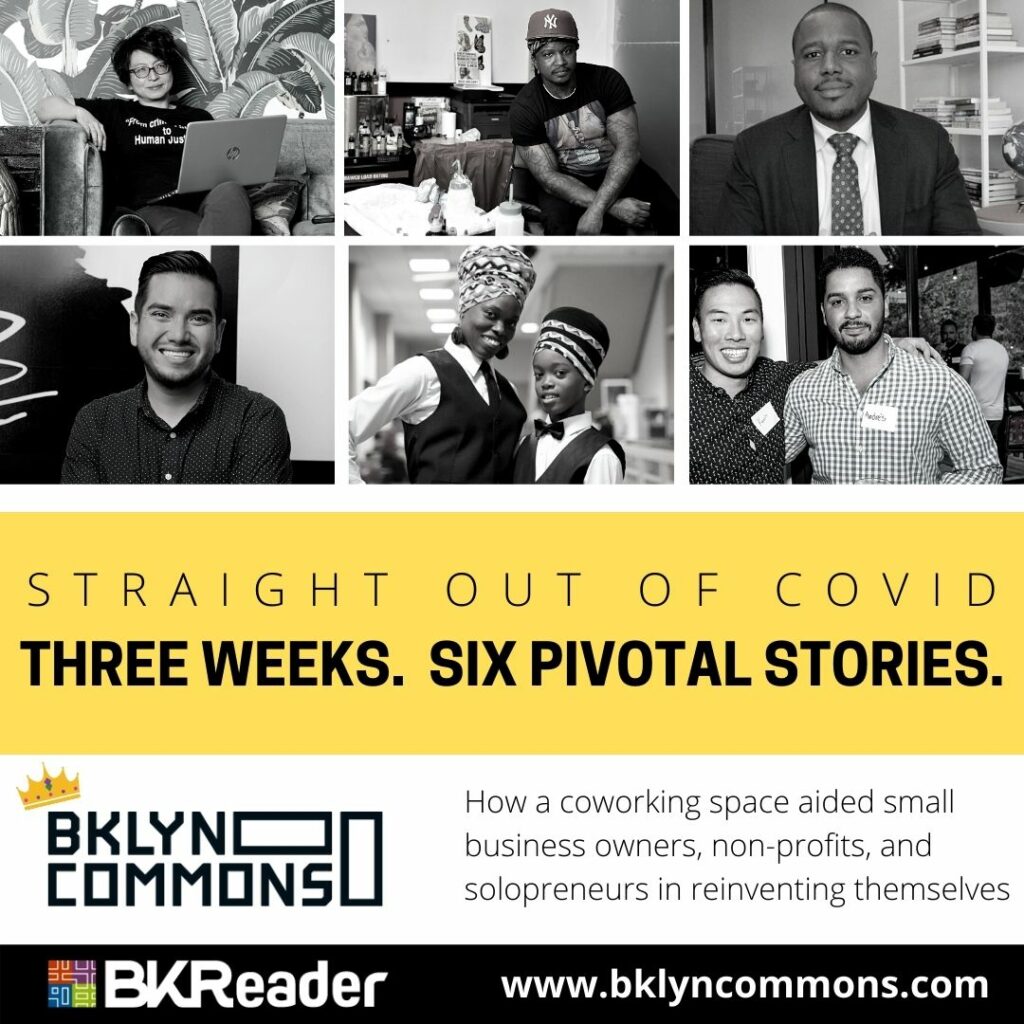 Straight Out of COVID Series in Partnership with BKReader: How Brooklyn Entrepreneurs and Small Businesses Pivoted During a Global Pandemic
Several members of BKLYN Commons share personal stories of how they strategically shifted their brand to weather the pandemic and thrive.
READ THE ARTICLES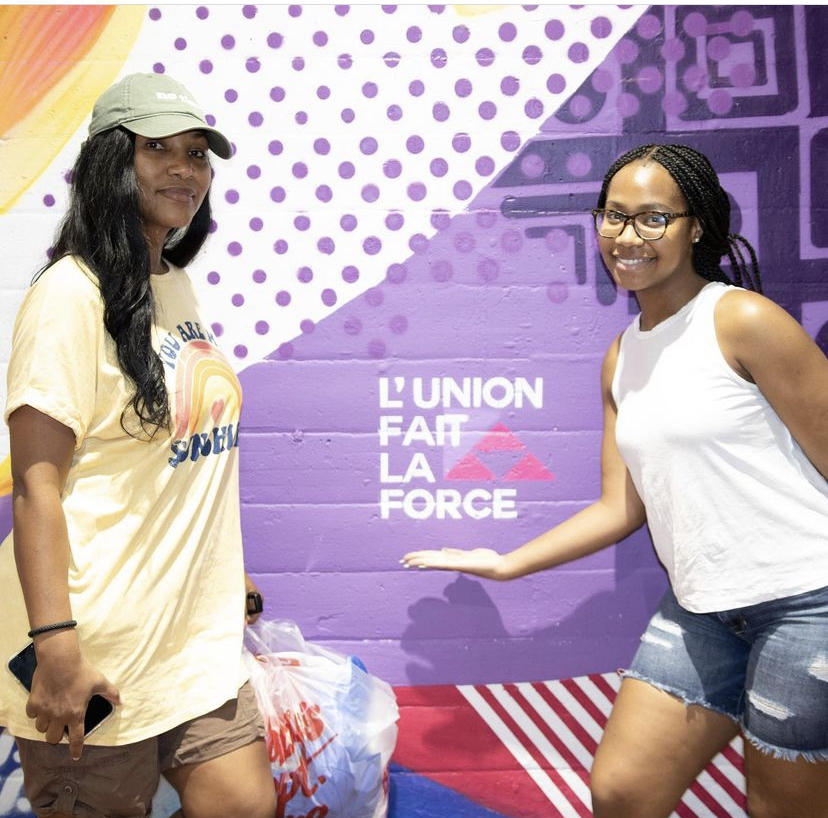 New Murals Bring Culture and Vibrancy to BKLYN Commons' PLG/Flatbush Location
Visual Artist, Victor "MARKA27" Quinonez, used his creative talents to transform the first floor of BKLYN Commons with his mural work titled "Strength in Unity", inspired by the members and culture within BKLYN Commons.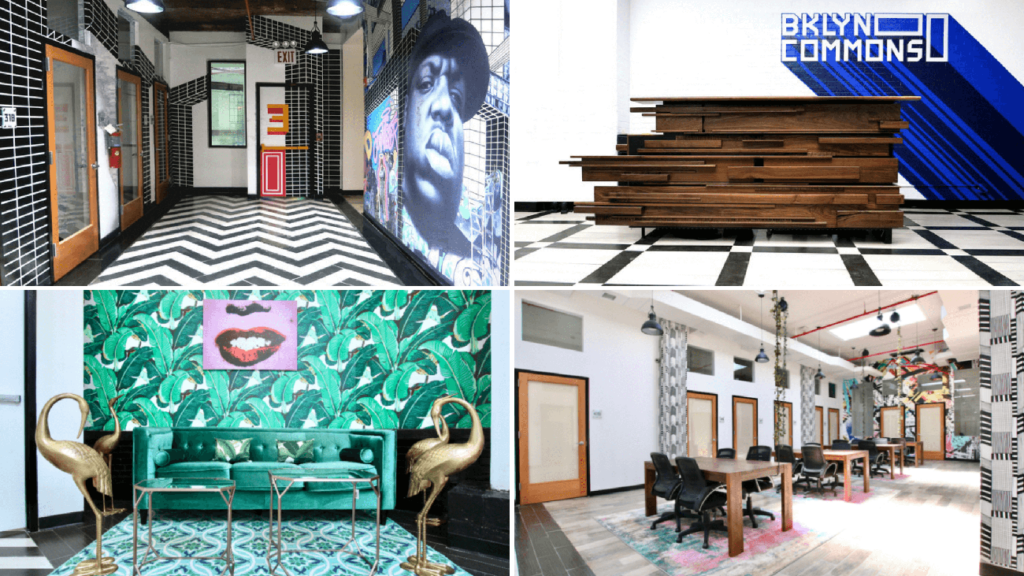 BKLYN Commons Ranked Best Coworking Space in Brooklyn
BKLYN Commons is one of the top 5 coworking spaces in Brooklyn and Coworking Mag voted us one of its premiere Born & Bread Brooklyn locations!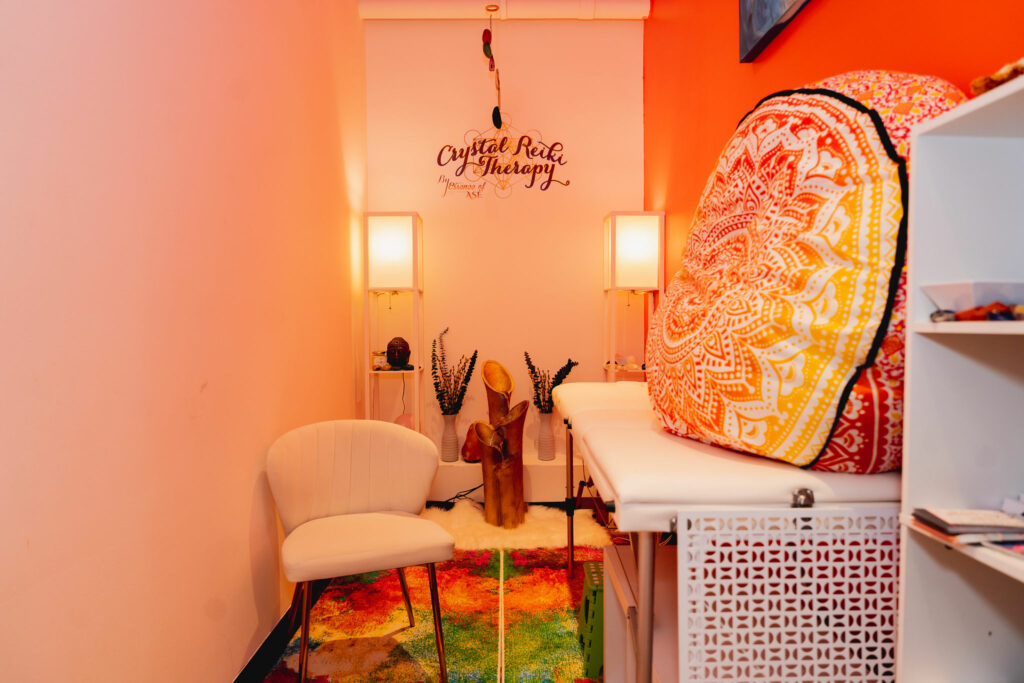 NYBS Opens its Doors to Local Beautypreneurs
On April 8, NY Beauty Suites hosted a ribbon cutting ceremony to celebrate the launch of New York City's first flexible workspace for state licensed and insured beauty professionals.
Our Members Continue to Shoot
for the Stars (and Land on Them!)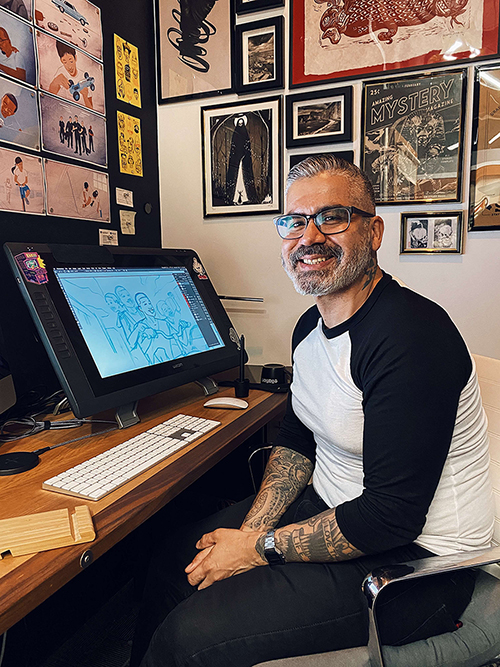 Miguel Hernandez Celebrates Four Emmy Nominations
Member Miguel Hernandez, a Brooklyn-born artist, has been a freelance designer working in print, television, and film for over 20 years. Before Jackie, a nearly 7-minute video that debuted on CBS Sports for the Super Bowl Pre-Game show this year, earned Miguel and his team four Emmy nominations this year! Miguel explains that he partnered with his favorite studios to lovingly craft the script and animation. The teamwork, coupled with the spectacular performance from Viola Davis, grounded this piece as one of his personal best and most relevant pieces of work. Great work Miguel!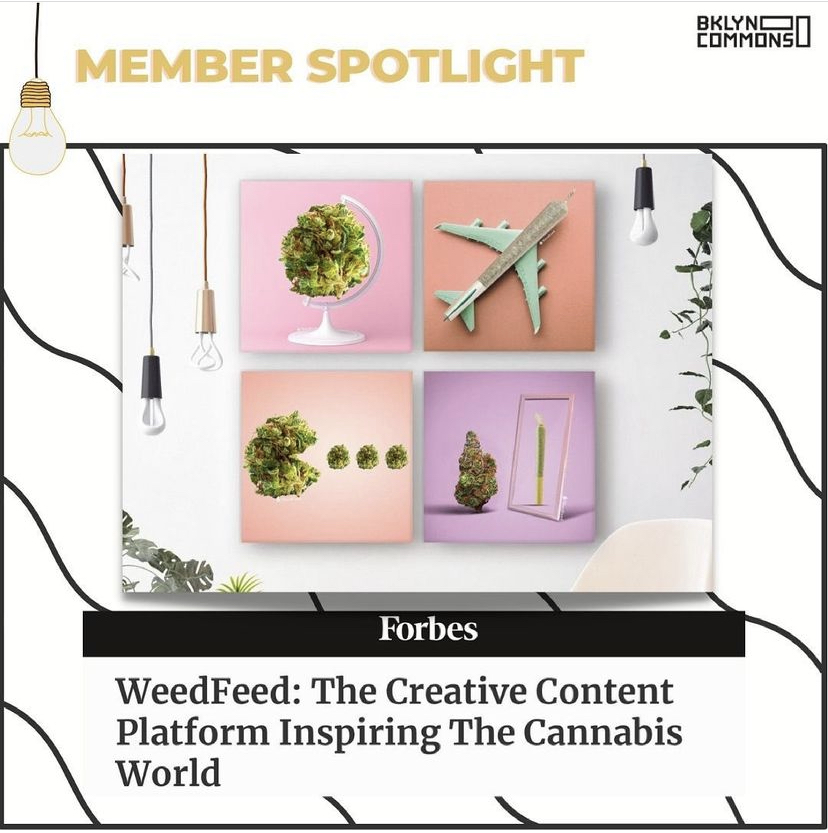 Forbes names Ben Kraim's Weedfeed as an Aesthetic Reference Point for Cannabis and Hemp Brands Across the Globe
With over 240k followers on Instagram (@WeedFeed), Ben has grown WeedFeed from an idea into a successful cannabis-focused lifestyle brand. "I've always been passionate about the benefits of cannabis and honestly, I saw an opportunity to build something that didn't exist," he stated in his recent interview with Forbes. The article discusses the story behind Ben's creative agency Dumpling House, importance of content, and why he's playing the long game with WeedFeed.
The sky's the limit, Ben! Way to go!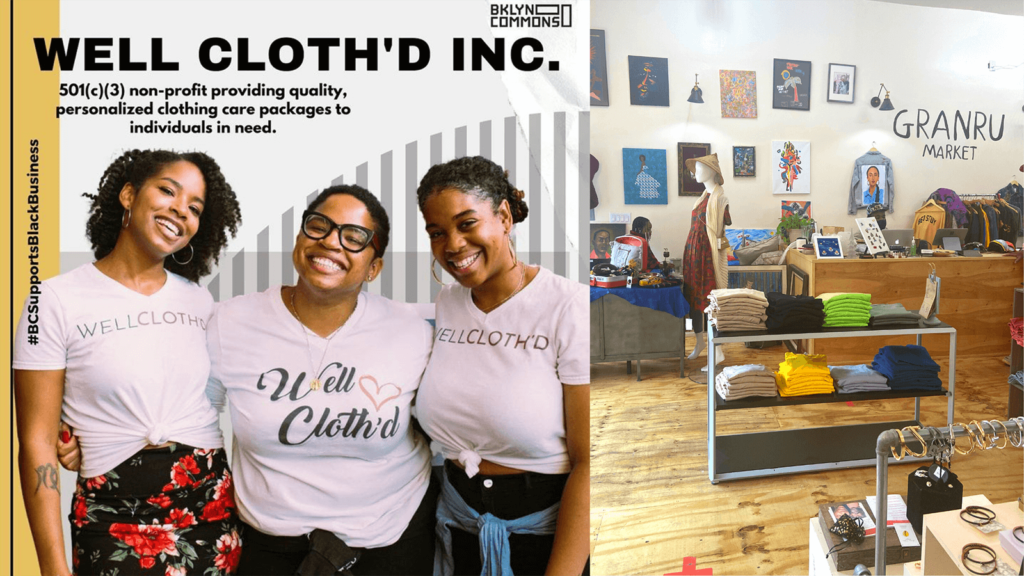 Well Cloth'd Inc. Featured in New York Magazine's The Cut
In September 2021, Well Cloth'd Inc was named a Community Hero in sustainable fashion by New York Magazine's The Cut. The Black-owned, Brooklyn-based nonprofit provides curated clothing and toiletry care packages to those in need. The idea: Instead of dropping off garbage bags of used clothing to a shelter, they take time to sort through items one by one in order to create an individualized package or shopping experience for each person or family in need. Amazing work, ladies!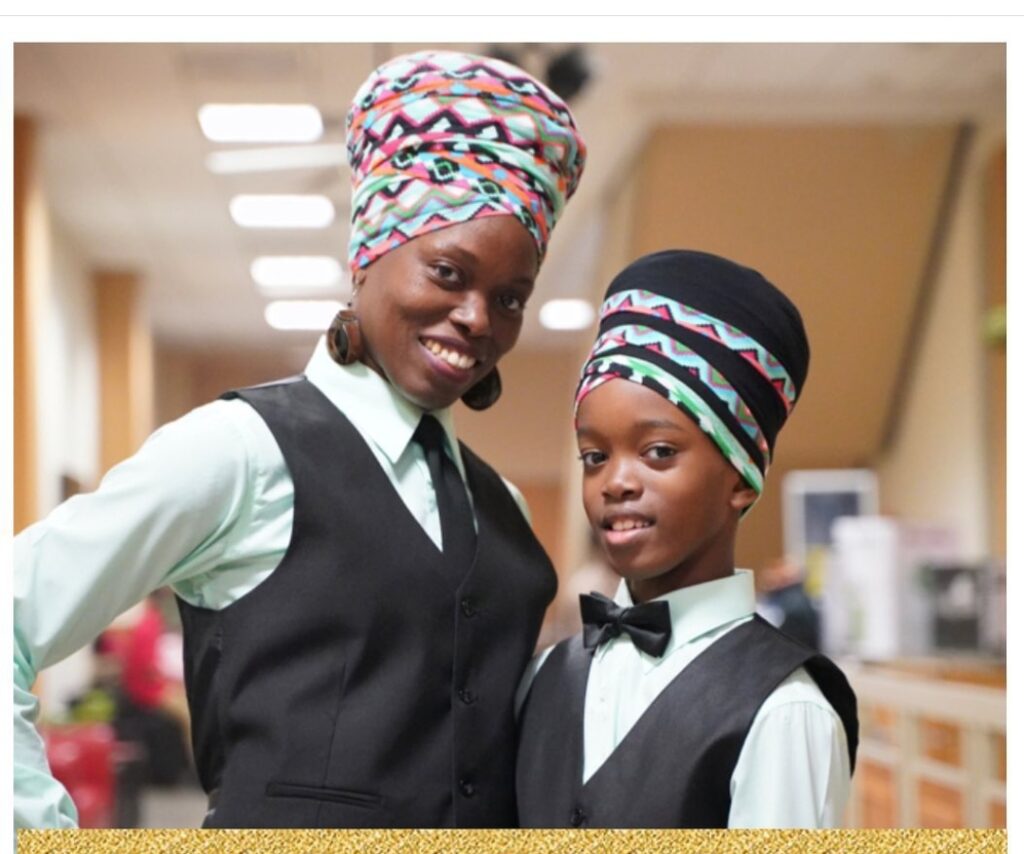 13-Year-Old Entrepreneur, Obocho Peters, Nominated for Time and Nickelodeon's Kid of the Year
At just 9-years-old, BKLYN Commons member Obocho Peters started his own business with the support of his mom, Sasha. What began as a mission to raise money for his own toys turned into the opening of an online thrift store for kids. It was through this business that Obocho discovered his calling and life mission: to bring wealth, health, and positive actions to his under-loved community.
In years past, Obocho has been nationally recognized on The View, Wendy Show, People Magazine, and Black Enterprise. In 2021, he added another recognition to this impressive list when he was nominated and listed as Time and Nickelodeon's Top 50 Kids of the Year.
Keep it up, Obocho!
A special thanks to our 2021 community partners who have provided our members with resources for small business expansion, mental health support, and government aid:
| | |
| --- | --- |
| CAMBA | NYBeautySuites |
| Flatbush Caton Market | Bed-Stuy Gateway Bid |
| FreeUp | Bridge Street Development Corporation |
| NYC Small Business Services | Gentleman's Factory |
| Katra Film Festival | Church Avenue BID |
| Flatbush Avenue BID | CityBlock |
| | |
| --- | --- |
| Riseborough | IMPACCT |
| Woodhull Hospital | Community Board 3 |
| Community Board 9 | |
BKLYN Commons proudly serves small business owners and entrepreneurs across the country
Our Flatbush/Prospect Lefferts Gardens location proudly serves:
Our Bushwick/Bed-Stuy location proudly serves

Brooklyn

Brooklyn

Long Island

Manhattan

Queens

New Jersey

Manhattan

Bronx

New Jersey

Queens

BKLYN Commons is proud to serve our virtual members in:

Washington | Canada | Nevada | Pennsylvania
We can't wait to spend 2022 with you! Thanks for making 2021 a 5-star year!
"I have had a great experience with the office I have at BKLYN Commons. The staff are wonderful and very accommodating to my needs. I feel at home when I'm at the office. It's a great feeling away from home. It's clean, peaceful, and everyone is respectful of one another." – Darlise Jones, Bushwick Member
"BKLYN Commons is so accommodating and very relaxing. The environment and staff are awesome! I love it here!" -Nizaya Rowe, BKLYN Commons Guest